Have you ever wondered how your Competition gets Listed
on the Top of Search Engine Map Results ?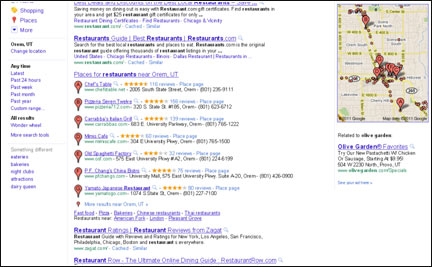 Local Search Listings:
Restaurant By Click provides Local Business Listing Optimization services nationwide. We offer complete Local Business Listing Optimization Services for restaurants, bars, and related businesses to get their business listing on Google, Yahoo & Bing. In addition to page design and optimization of the listings, the service will include turnkey management, keyword optimization, and periodic moderation.
Each local account is like a mini-brochure within these major search engines. And overnight, this search result has changed the game for restaurants. Our Local Business Listing Optimization Services includes managing of all the necessary requirements: setup,uploading your descriptions, keywords, hours of operation, credit cards accepted, dress code, photos, specials, coupons, promotions, website link, etc...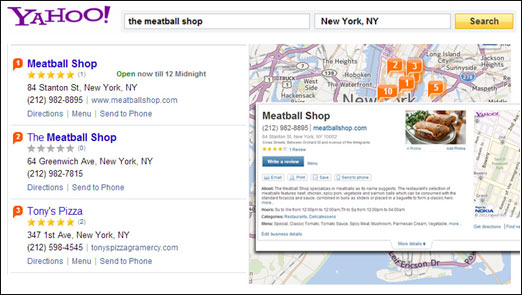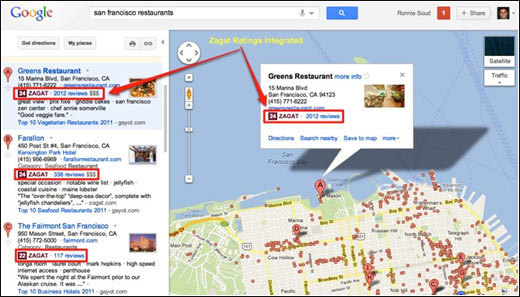 The recent changes in Google's algorithm have given restaurants and other local businesses a tremendous opportunity to capture more leads online. With Google's renewed emphasis on quality search results, restaurants that optimize their local listings can attain page one placement by properly optimizing and maintaining their Local pages.
Google bought the restaurant review website Zagat recently and the most apparent shift to the Google local result is that a restaurant's Zagat score and customer reviews are displayed with the new Google+ Local listings.

With Google+ Local, customers will encounter Zagat scores every time they do a local search for a restaurant or a local keyword search (which displays local listings). The Zagat scores are not limited to the actual listings but are displayed across platforms including Google Maps and local Google search results, so a customer does not have to click on the listing to read the Zagat score.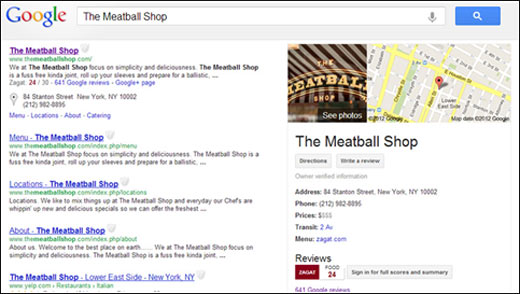 Google Local for Restaurants is about to change the local marketing game forever.
It is important to understand that this is not a phase. This is the future of local marketing.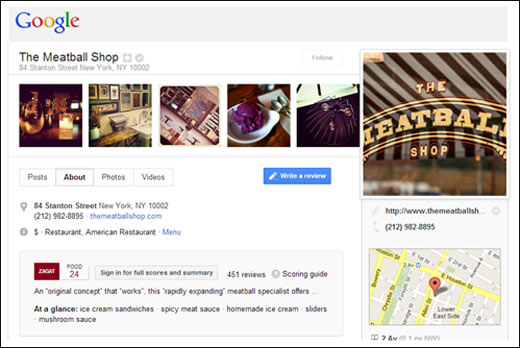 Creating your Google Plus account is a crucial step to creating a marketing platform that will soon be second only to your website in reaching your guests. We will help you get the hungry customers to your restaurant, it's up to you to keep them coming back and spreading the word!
"Google has turned local search on its head and is now the
New Yellow Pages for restaurants"